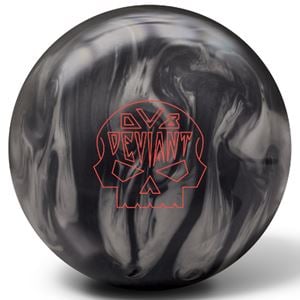 DV8 Deviant Pearl
The Deviant Medium-RG Symmetric core, with its high-RG/high differential rating, is featured in the Deviant Pearl just like in the original. This core offers great length with a high flaring motion on the backend.
Paired with the new Composite Pearl coverstock finished to a 500 Siaair/Royal Compound finish, you'll see amazing length and versatility on medium-light oil conditions.


Watch The Reaction Video Go To Website!